Case Study
-
Woods
Evolving a Legacy: A Digital Rebirth for Woods Law Firm
Client

Woods Law Firm

Year

Service

UX/UI Development, Artistic Direction, Headless Web Development, Dynamic Animations, Front-end Development, Web Performance Optimization.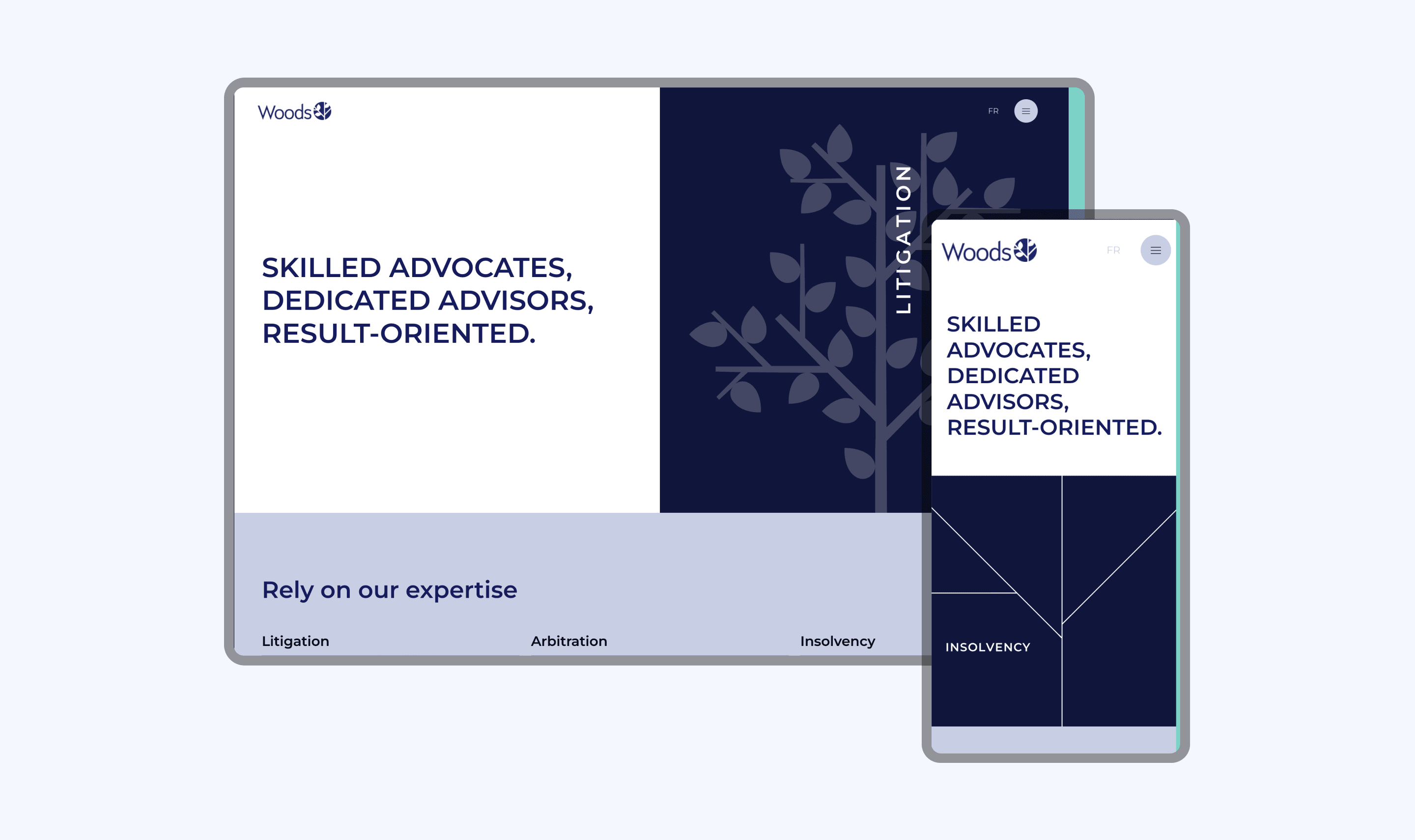 Introduction
Woods is a renowned law firm that specializes in litigation. However, their online presence did not fully reflect the dynamism and recent talent influx they had experienced. As a leading web development agency, we took on the challenge of digitally manifesting their evolution and stature.
Challenges
The website for Woods was outdated and did not align with the brand's growth or the fresh talent they had incorporated. The challenge was not only to redesign the website but also to ensure that it captured the essence of the firm while integrating the best web technology for a seamless user experience.
Mandate
Woods tasked us with a complete overhaul of their digital front, requiring an aesthetic refresh while prioritizing speed, security, and user-friendly navigation.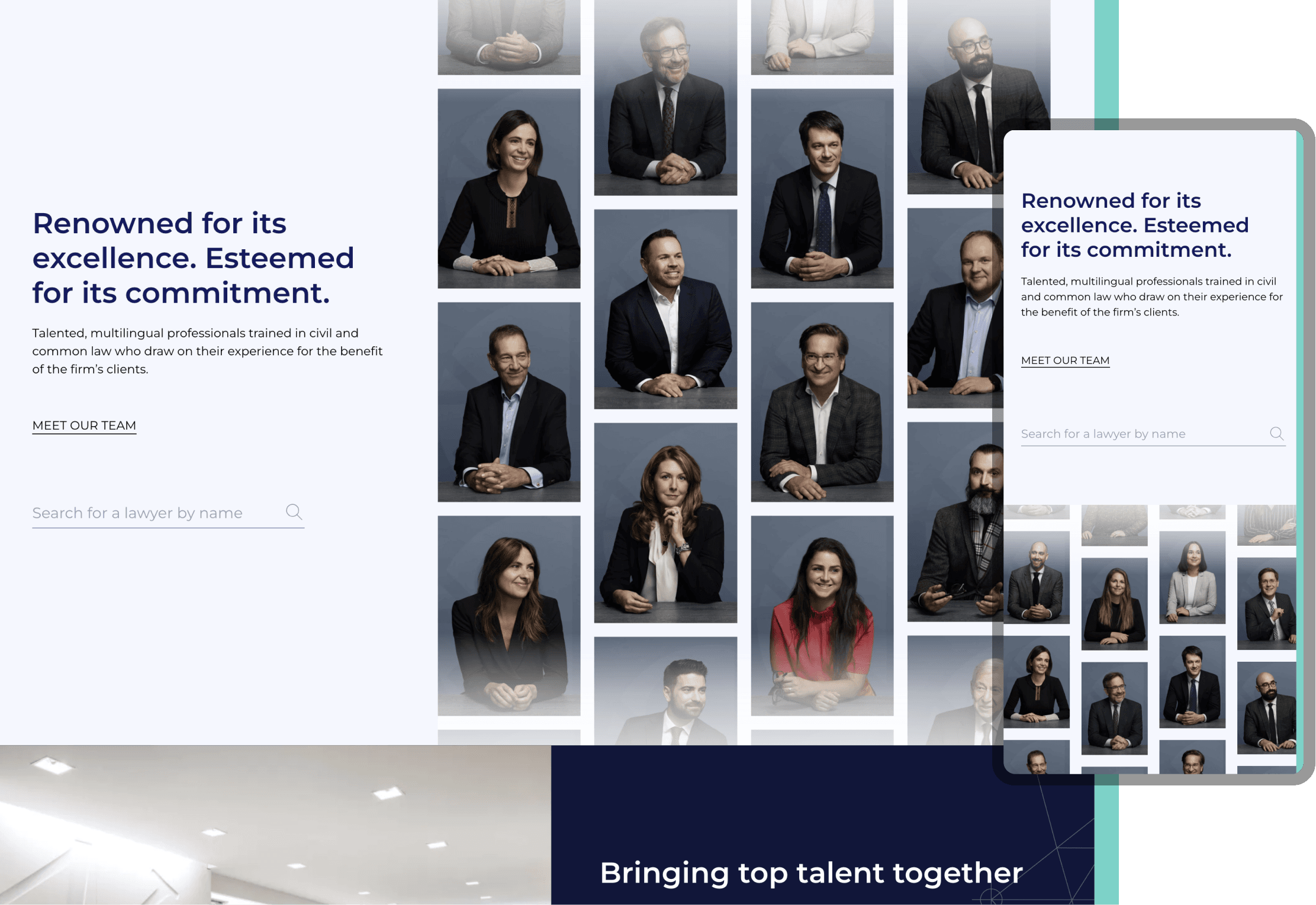 Objectives
Develop a visually captivating web platform to represent Woods' evolved brand identity.
Seamlessly integrate dynamic animations and photography of the team.
Ensure turbo-fast website performance, keeping the user experience smooth and engaging.
Strategy
Our approach began with understanding the essence of Woods' brand. We combined this insight with our expertise in UX, UI, and artistic direction:
UX/UI Development: We mapped out user journeys to ensure quick access to vital information while engaging them through every scroll.
Artistic Direction: We collaborated closely with Woods to curate personalized animations and photographs, highlighting the essence of each team member.
Headless Approach: With the power of headless technologies, we aimed to deliver a lightning-fast, secure, and scalable website that could cater to a global audience.
Results
Post-launch, Woods observed a 50% increase in website traffic. Users spent 30% more time on the platform, and there was a significant increase in inquiries through the contact page, indicating enhanced user engagement and interest.
Technologies
WordPress served as the core CMS, while NextJS facilitated the front-end magic. TailwindCSS was employed for its utility-first prowess, ensuring responsive design across devices. Lottie animations added the dynamic flair to complete the overall visual narrative.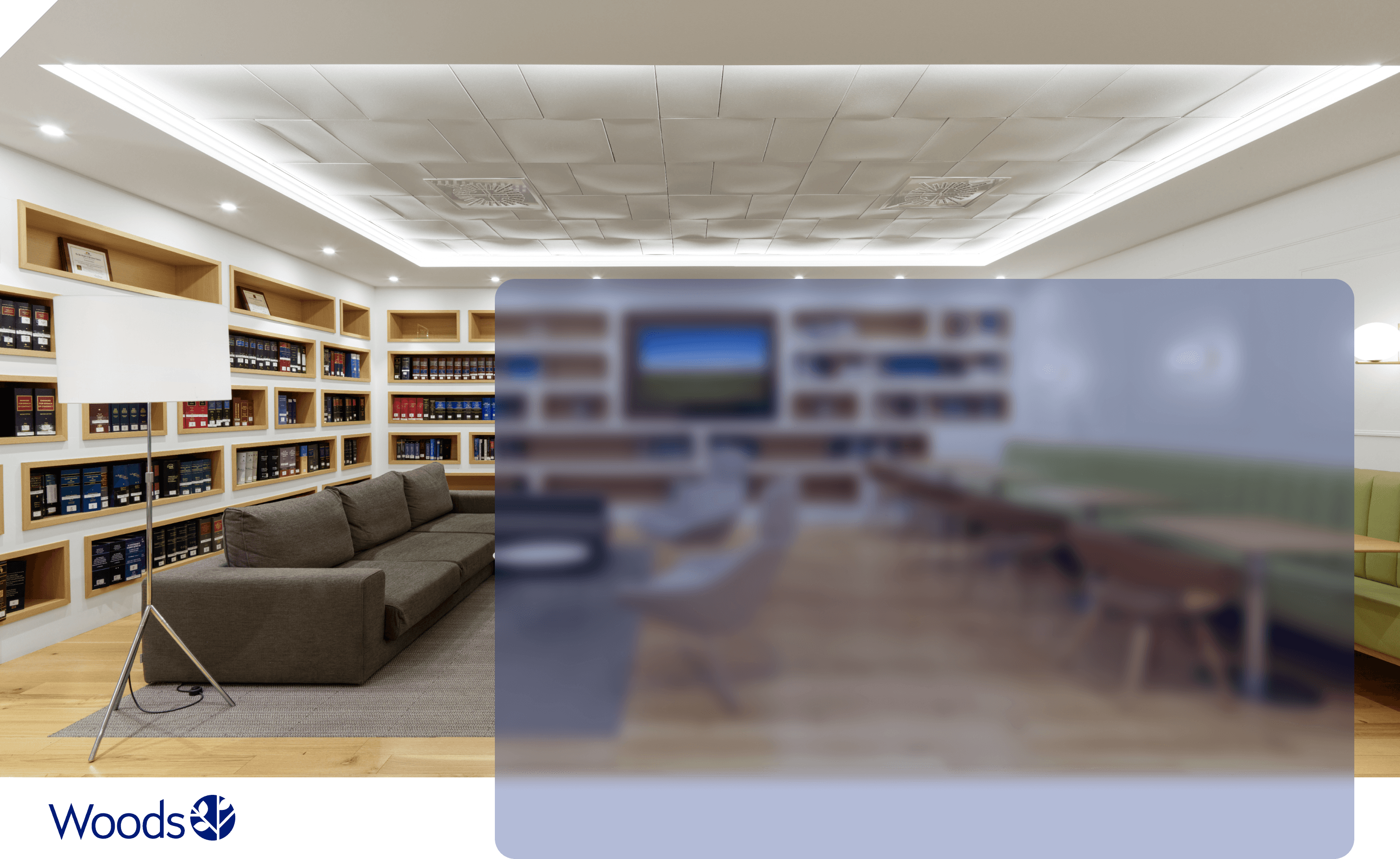 About Woods
Woods is a leading law firm based in Montreal, specializing in litigation. With a legacy of excellence, they have continuously evolved, welcoming fresh talent and innovating in their approach to legal challenges.
What we did
UX/UI Development
Artistic Direction
Headless Web Development
Dynamic Animations
Front-end Development
Web Performance Optimization