Case Study
-
The Lede
Revitalize the way news and press releases are shared and displayed
Client

Bell Media

Year

Service

UX, UI & Headless NextJS Development
Mandate
The newsroom team approached us with the goal of revamping the English section to create a unique brand image that would distinguish it from its competitors. The Lede section was specifically designed for B2B needs. The CMS would contain over 50,000 pages created by about 75 contributors working in a multi-team environment. It had to be both robust and secure while being able to handle a significant volume of content and meet Bell's high security standards. Additionally, it needed to support multiple levels of approval and advanced multimedia content management, streamlining the work of many content contributors across the country.
Objectives
Rebrand the press release section as a resource section
Engage with journalists to increase their interest in the brand
Promote the influence of different brands and platforms
Simplify content management for contributors
Boost the number of page views
Increase session length and page views per session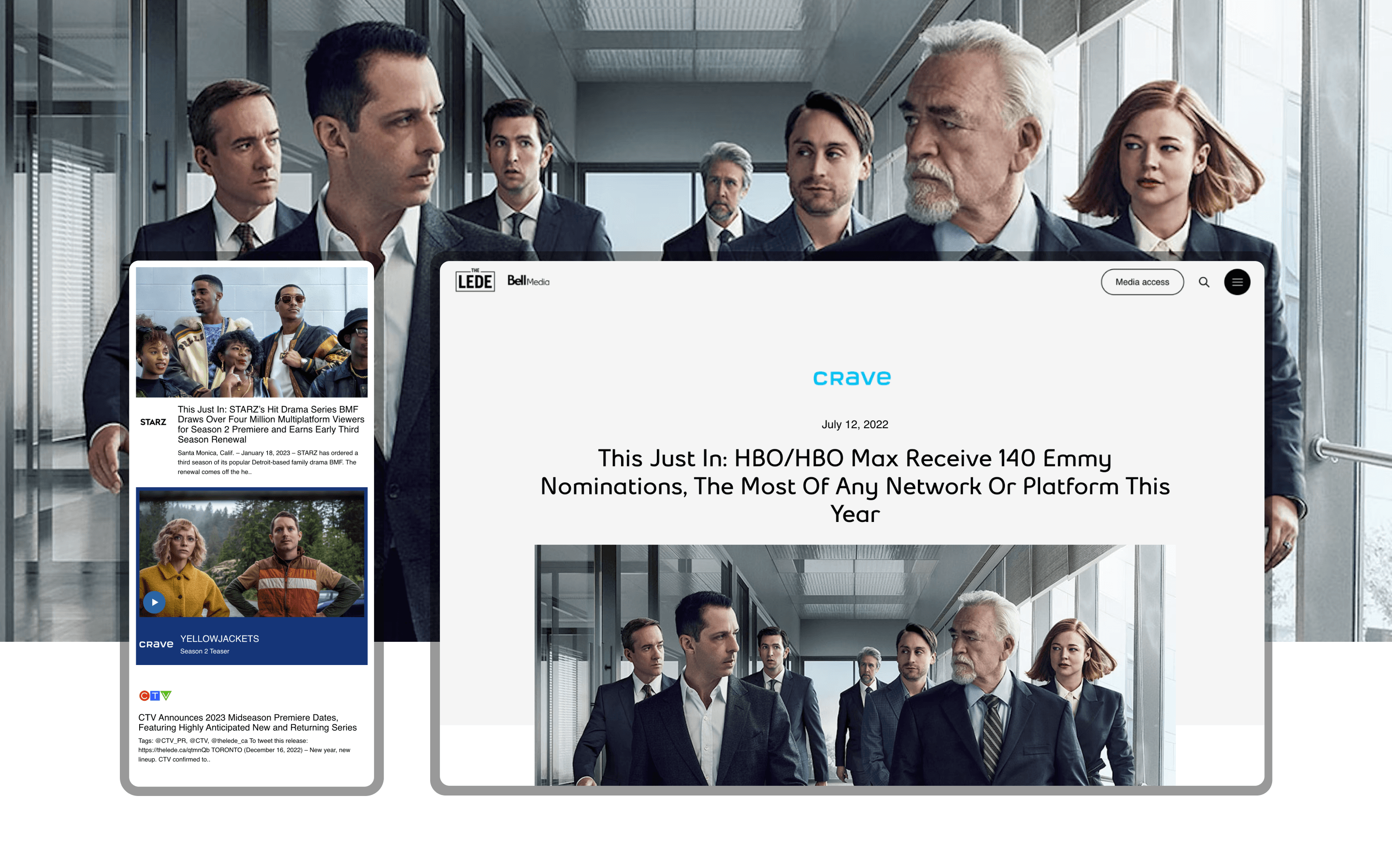 Results
Great traffic generator for the global [bellmedia.ca] site (90%)
Engagement interactions - Journalist resources:

over 10,000 video views
over 5,600 images downloaded
over 5,100 files downloaded

47% increase in total pageviews between 2019 and 2020
32% increase in pages per session between 2019 and 2020
Strategy
Inspired by popular technology news sites like TechCrunch and Mashable, we created a highly visual front page that would showcase handpicked news stories with compelling impact.
In order to ensure content quality, we made sure that our search engine was easy to use and allowed users to filter by platforms, brands, titles, and content, as well as select specific dates.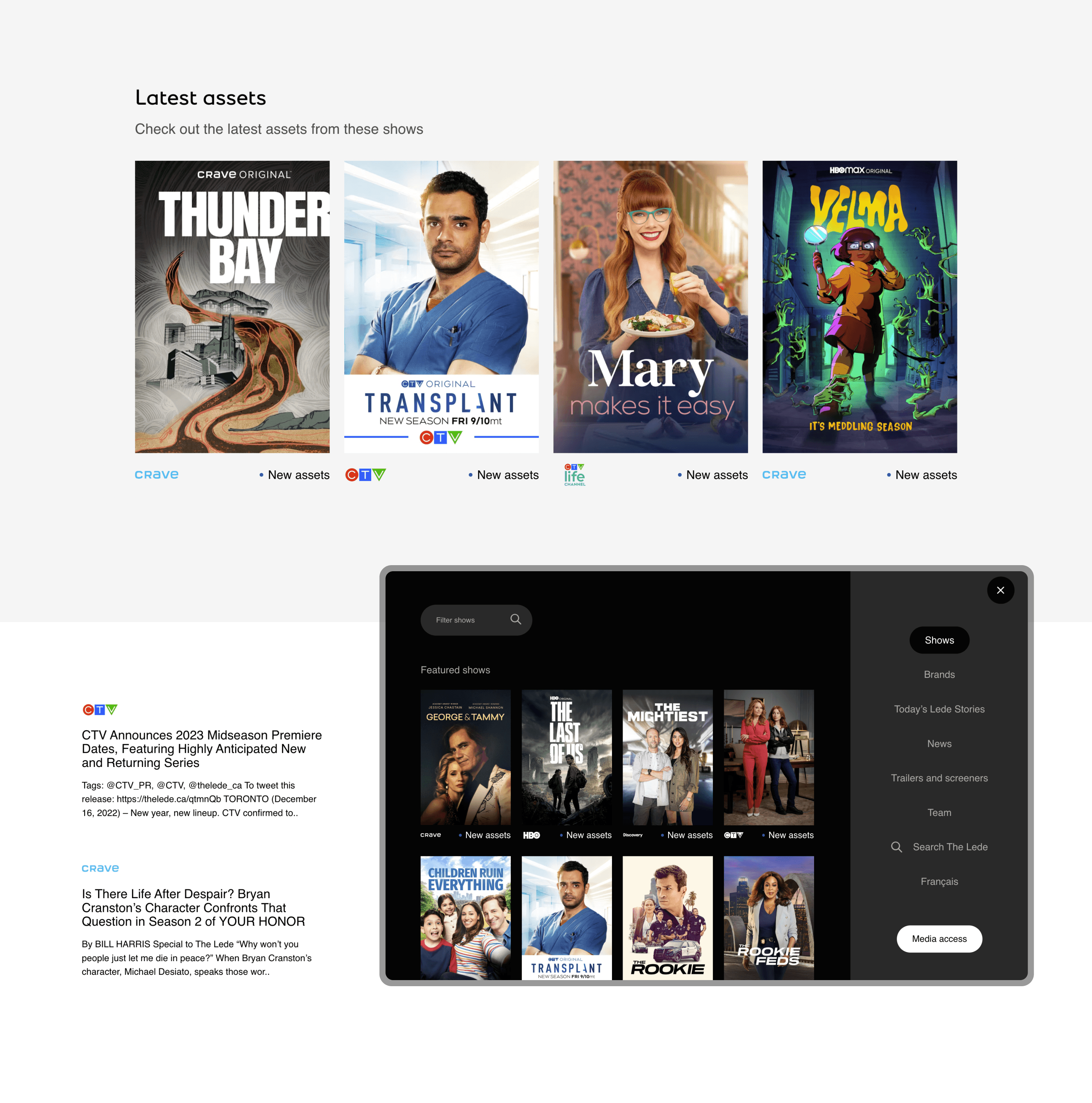 Tasks
Security specialists perform audits on the site to ensure that it meets Bell's security standards
Two-factor authentication has been added to the CMS login for enhanced security
The data architecture was designed to be shared between different teams using the same CMS in different contexts, saving time in terms of data entry
Advanced custom filters have been implemented to facilitate image and file searches within the CMS and avoid duplication
Functionality to generate, preview, and send press releases and other news in email format from content entered in the CMS
An advanced search engine (Elasticsearch) has been implemented, allowing for the organization of search results by relevance
Advanced inter-relationships between different types of content on the site, such as brands, shows, and press releases, have been established
Integration with the Mailchimp platform has been implemented to send newsletters on specific dates
Technical expertise plays a pivotal role in the project, linking sales, communications, video encoding systems, hosting, and creative and security teams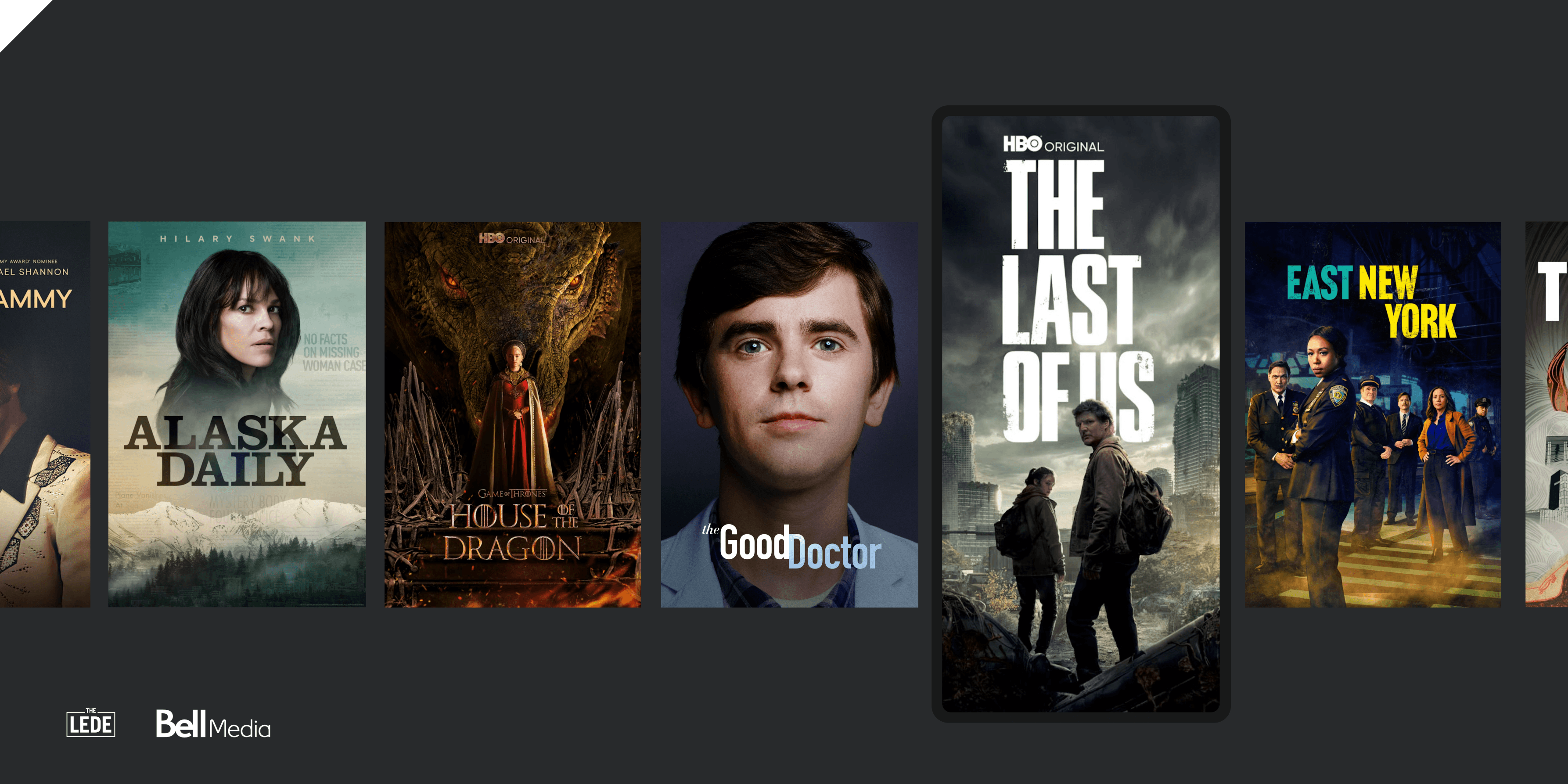 About Bell Canada
Bell Media is Canada's leading content creation company with premier assets in television, radio, out-of-home advertising, digital media, and more. It owns:
35 Local TV stations, such as CTV & Noovo, with 29 specialty channels.
215 music channels including 109 licensed radio stations in 58 markets across the country, all part of the iHeartRadio brand and streaming service
Astral, leader among Canada's out-of-home advertising companies with more than 50,000 faces strategically located across the country.
Many websites, apps, and online platforms for its news and entertainment brands; video streaming services Crave, TSN Direct, RDS Direct and Noovo.ca; and multi-channel network Much Studios.
Crave, a bilingual TV and streaming service with more Oscar®-nominated and Emmy® Award-winning programming than any other service.
And many more.
Bell Media is part of BCE Inc. (TSX, NYSE : BCE), Canada's biggest communication company.
What we did
UX
UI
Headless Development (NextJS)
More Visitors

25%

Site Speed

400%

First Render

150ms

Articles

15k