Client

Petstory

Year

Service

Web development, UI/UX design, e-commerce solutions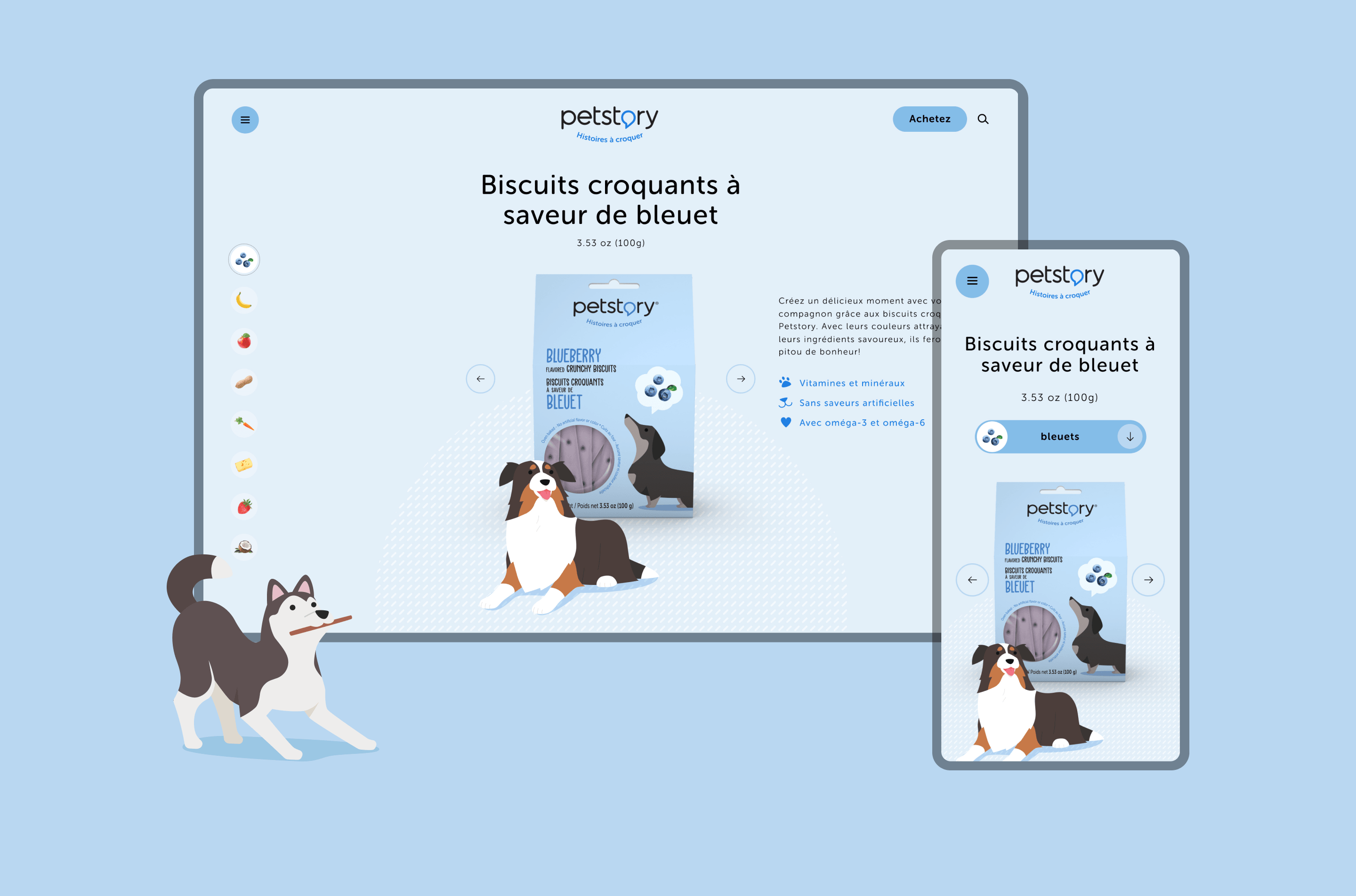 Introduction
Recognizing the power of a well-told story, Petstory yearned for a digital makeover that would resonate with the authenticity and passion of their brand. Their vision: a website that not only showcases products but also immerses visitors in a captivating journey through their dedicated world of pets. Our task was clear: to turn that vision into a digital reality, all while meeting Petstory's specific expectations in user experience and brand aesthetics.
Challenges
Petstory, a lively brand of pet food, faced the challenge of standing out in a saturated market. They needed a web platform that would reflect their vibrant brand personality, while also being agile, fast, and user-friendly. Additionally, they required the showcase of e-commerce best practices.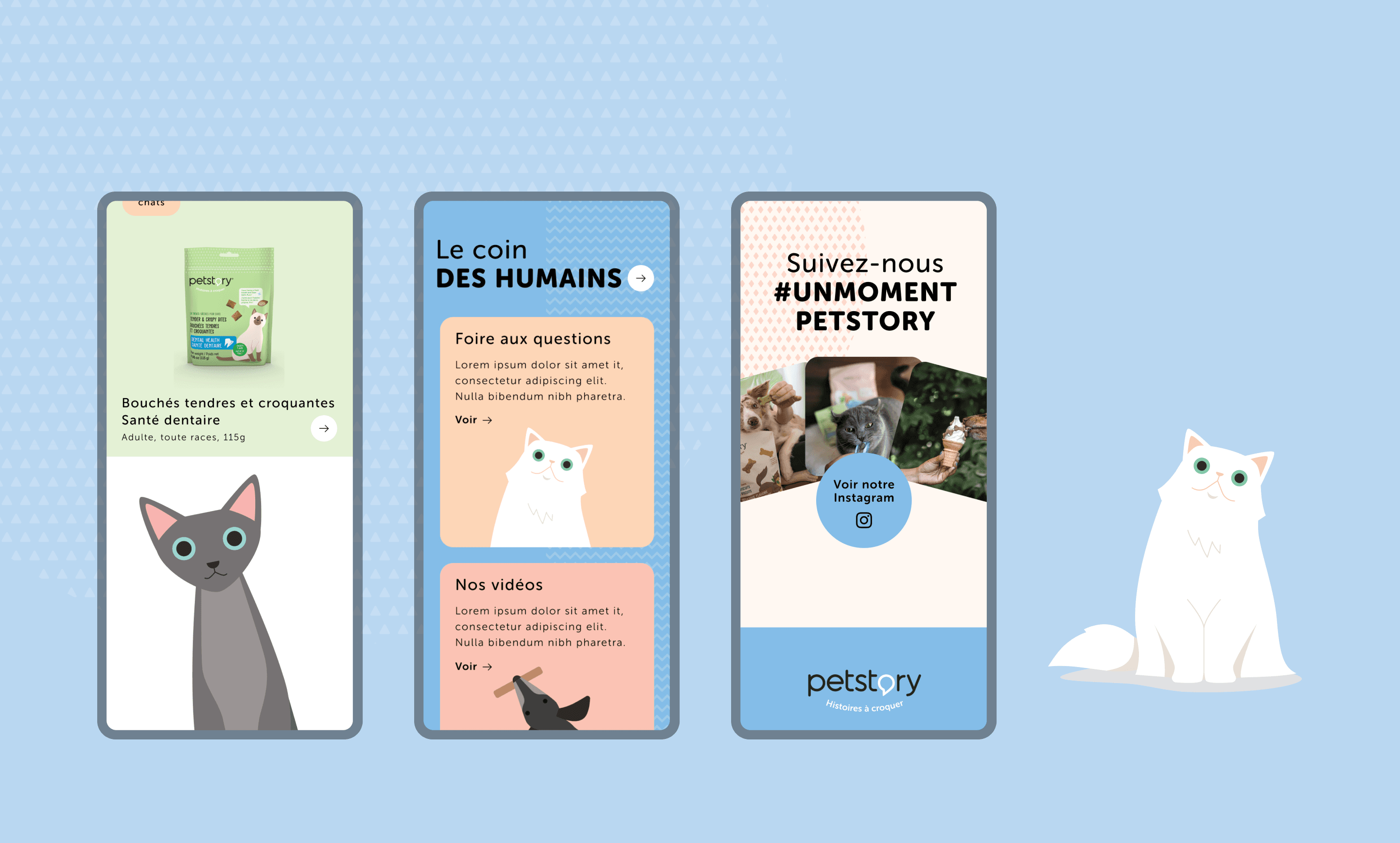 Mandate
Our task was clear: to craft a web experience that mirrored the vibrancy of Petstory. The site needed to have animated storytelling at its core, without compromising on speed, security, or responsiveness.
Objectives
Construct a high-performance website that embodies Petstory's lively brand essence.
Seamlessly integrate animations and interactive features to keep users engaged.
Implement e-commerce best practices to effectively showcase products without directly selling them online.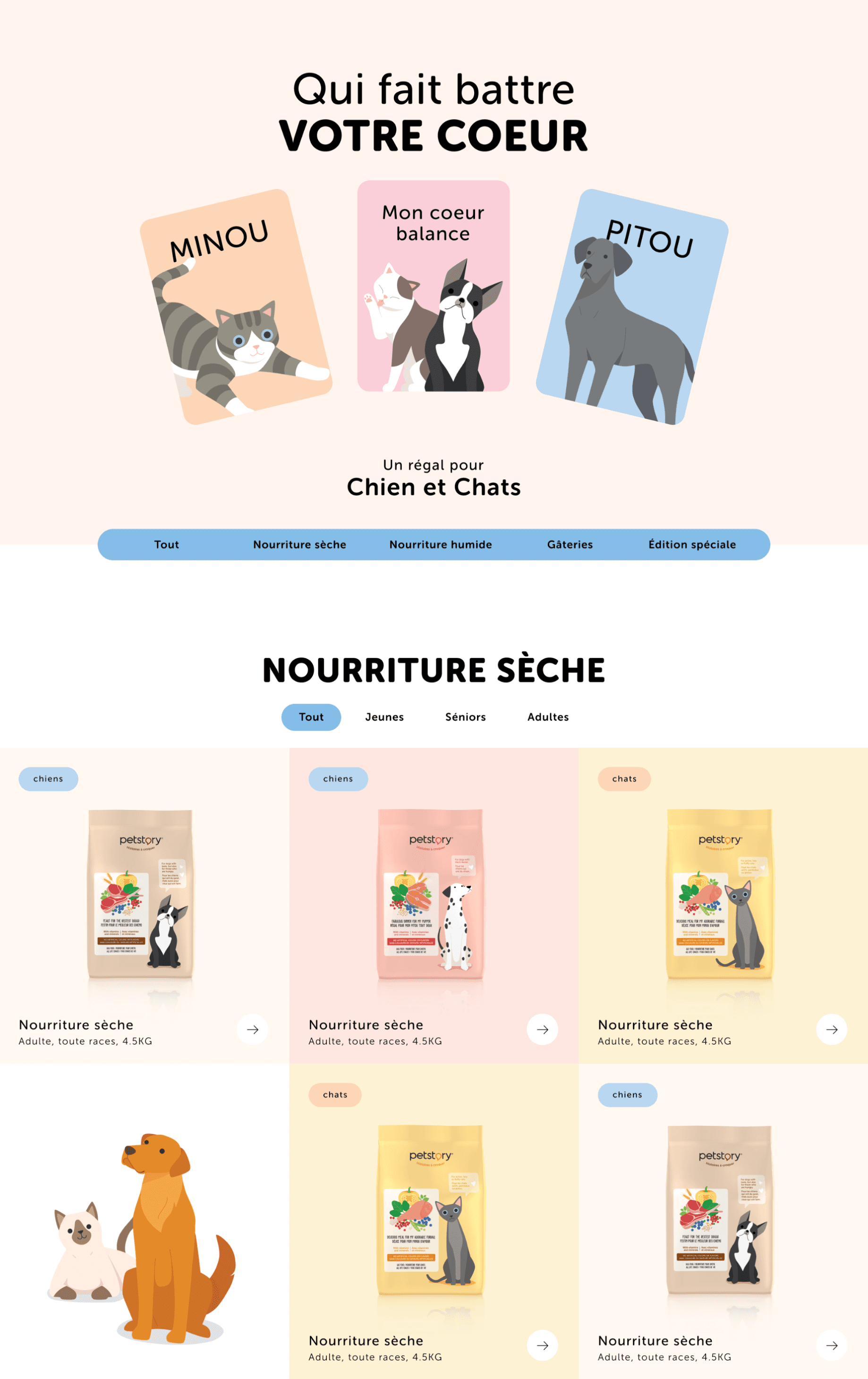 Results
Petstory's new site became an interactive digital universe of its own. Users were greeted with playful animations, colourful displays, and an intuitive journey through the brand's offerings. With the blend of Directus, NextJS, and Tailwind, the website boasted lightning-fast load times without compromising on aesthetics. Lottie further ensured fluid animations, cementing Petstory's position as a modern, tech-savvy brand.
Technologies
Directus: Our chosen CMS to ensure content fluidity and manageability.
NextJS & React: For building a lightning-fast, scalable front-end.
Tailwind: For crafting a sleek and responsive UI, tailored to Petstory's vibrant brand identity.
Lottie: For embedding rich, interactive animations that resonate with the audience
About Petstory
Petstory is more than just pet food; it's a journey of flavours, care, and love for our four-legged companions. Their range of dog and cat food is crafted with the finest ingredients, ensuring a balance of nutrition and taste. The brand exudes colour, fun, and a deep passion for pets, which is vividly encapsulated in its products and their vibrant digital presence.
What we did
Directus CMS
Internationalization (i18n)
Headless Web development
UI/UX design
Design Systems