Case Study
-
Cepsum
Organize content efficiently for a successful experience
Client

Cepsum

Year

Service

UX, UI & Headless NextJS Development
Mandate
Create a new user experience by optimizing navigation, positioning the range of offers, and encouraging subscriptions to CEPSUM
The mandate is divided into four parts, from website launch to customization.
Use a modular approach for content management.
Integrate COBA for subscription purchases and ensure synchronization between the two platforms.
Ensure compliance with accessibility standards.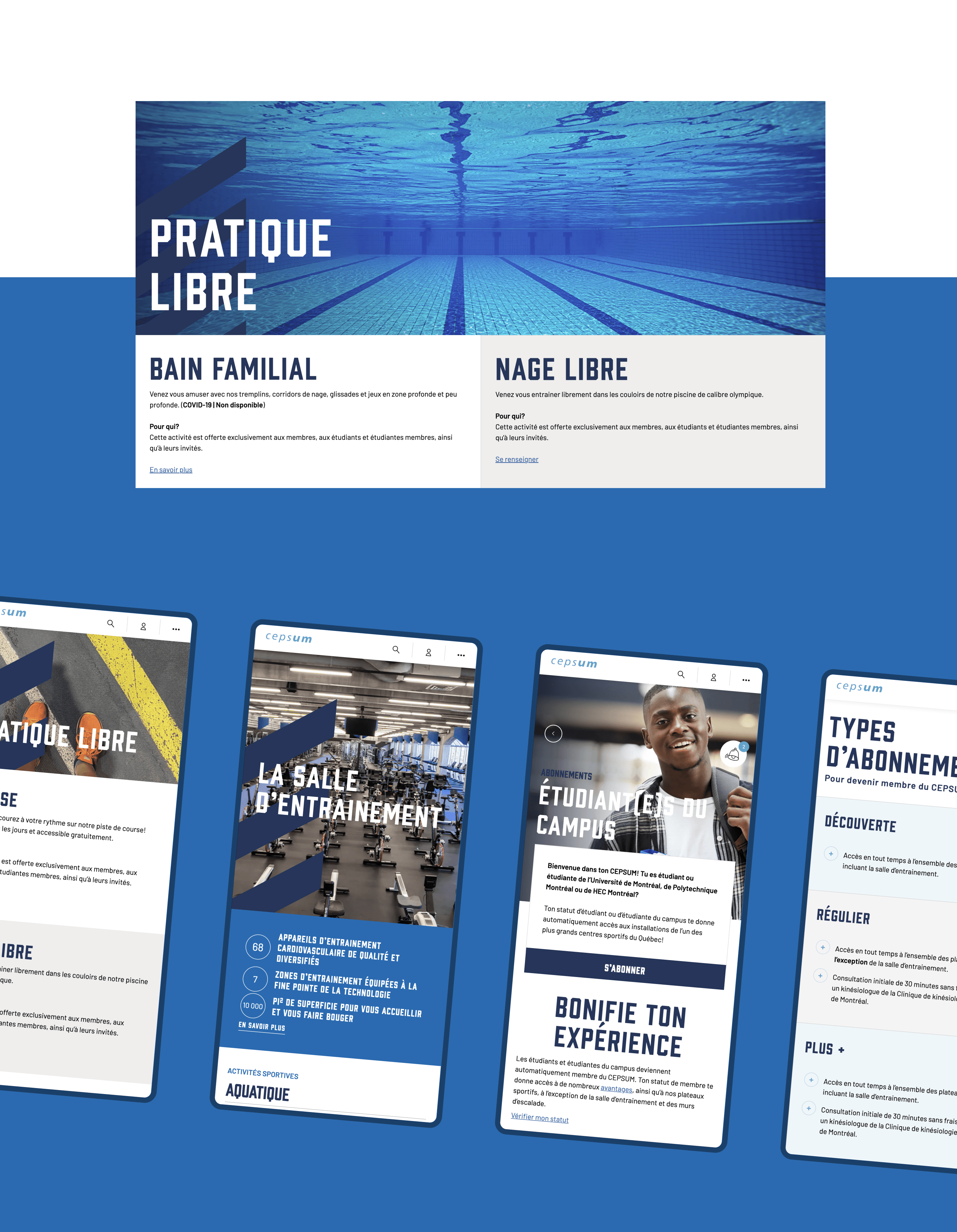 Objectives
Optimize the customer journey.
Ensure user discovery of new products.
Increase the number of subscriptions, activity registrations, and packages.
Build loyalty.
Maximize operational efficiency — data synchronization, content entry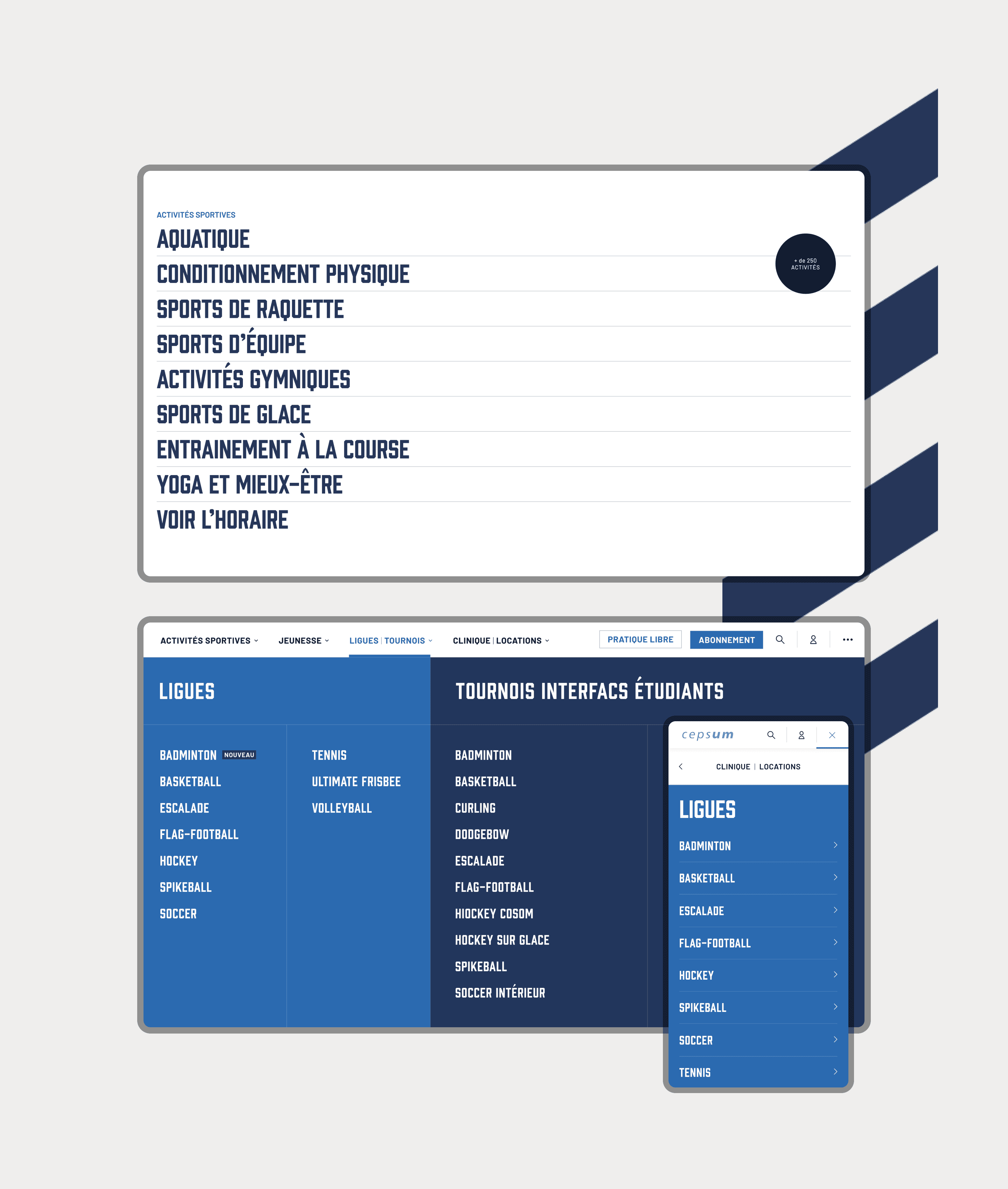 Results
Increase the number of returning users.
Increase the conversion rate for activity registrations.
Raise awareness of the various types of activities available.
Strategy
Optimize navigation to provide an overview of possible activities while minimizing the number of clicks required.
Display CTAs that encourage subscription prominently and make them always accessible.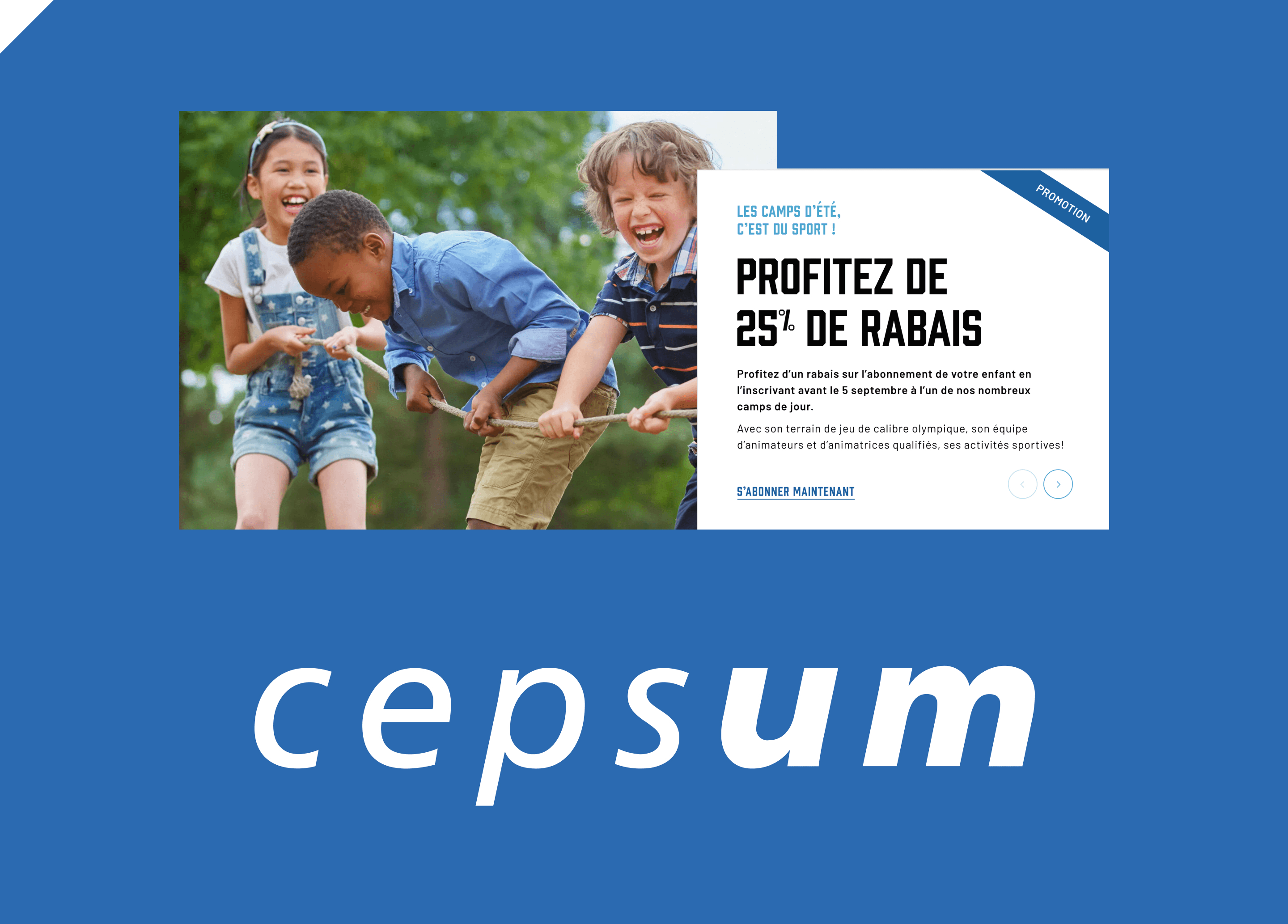 About CEPSUM
Located in the heart of Montreal, the Centre d'éducation physique et des sports de l'Université de Montréal (CEPSUM) is one of the largest sports complexes in Canada. The CEPSUM welcomes just over one million visitors per year, offering its programs and services not only to the university community (students, professors, employees, retirees, and graduates of the Université de Montréal, HEC Montréal, and Polytechnique Montréal) but also to the general public.
What we did